Time for wine?
Posted: 03/05/2020
Fancy trying some new wines? We've been getting lots of enquiries from people wanting a mixed case of wine and not sure where to start, so we've put together a choice of 3 different cases to bring some variety into lockdown life! All cases come with brief tasting notes on the different wines included.
12 bottles of extremely quaffable wines! This case includes 5 different Red wines – a Chilean Merlot, Australian Shiraz, French Merlot blend, Italian Red and an Argentinean Malbec. There are 5 delicious Whites – a Pinot Grigio, Chilean Sauvignon Blanc, Spanish Sauvignon Blanc blend, French Vermentino, and a great Sicilian white, with a lovely light French Rosé and a bottle of Prosecco, this case is the perfect mix!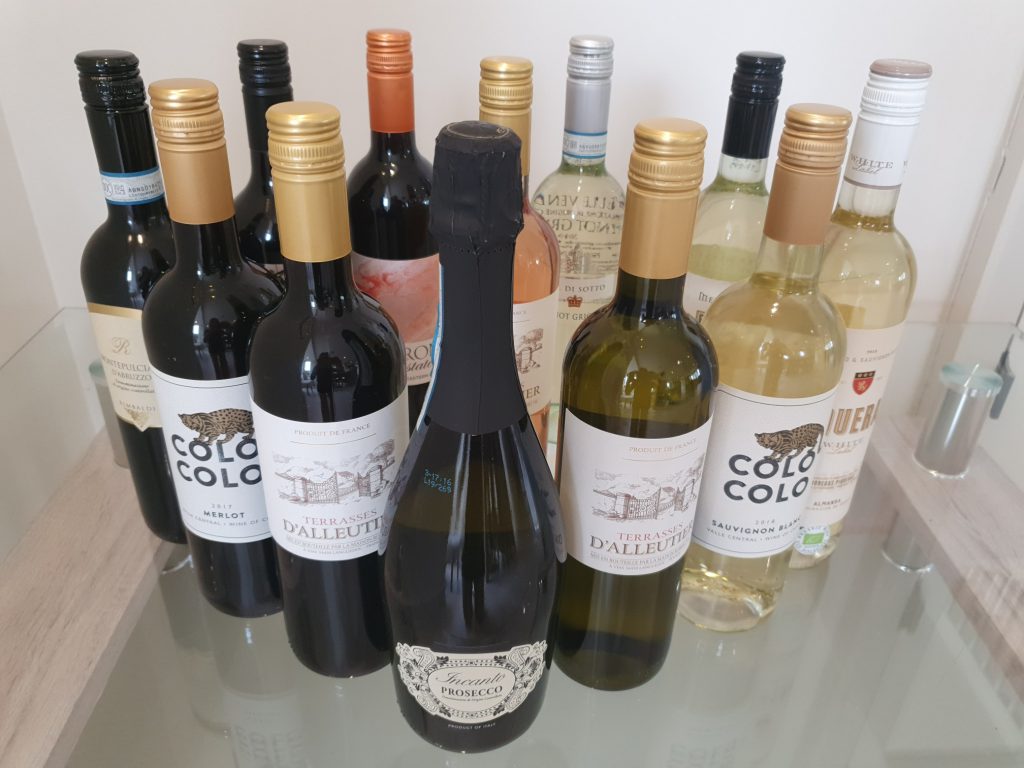 If you're looking for a slightly more premium selection this is the case for you! This case includes some of our favourite classics! White wines include a Gavi, a New Zealand Sauvignon Blanc, a delicious Argentinean Chardonnay, Spanish Verdejo, and a Gewurztraminer. Reds include a terrific Argentinean Malbec, Italian Primitivo, Spanish Bobal, French Pinot Noir and a French Merlot, with a bottle of Provence Rosé and a premium Prosecco, this case is sure to have some of your new favourites!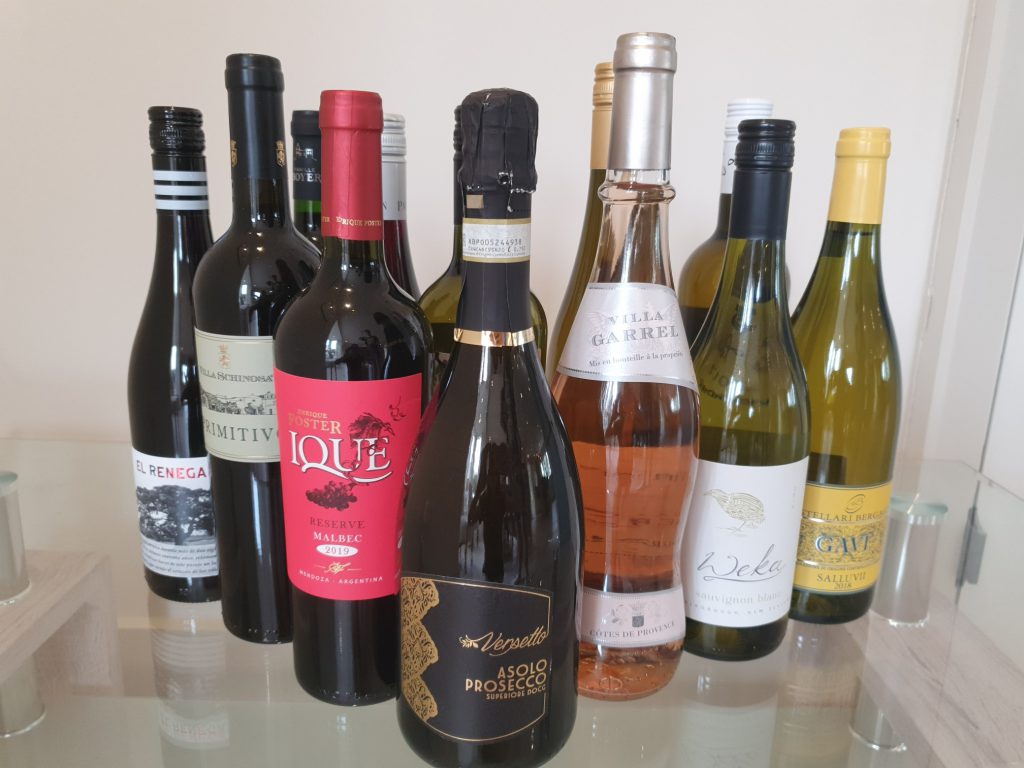 If you are looking for something a bit special, and enjoy trying something new take a look at the wines below. Available as a 6 bottle or a 12 bottle case the following wines have been specially selected from our fine wine portfolio (6 bottle case includes 1 each of the following, 12 bottle case includes 2 bottles of each):
Chablis Cuvée Réservée, Domaine Alain Geoffroy, 2018 , France
Soave Classico DOC, Fonte, Canoso, 2017, Italy
Gruner Veltliner, Alaun (Organic), 2018, Austria
Shiraz, Rogues and Rascals, Gt Southern 2015, Australia
Malbec Altepes Single Vineyard 2017, Mendoza, Argentina
Barbera d`Asti le Gagie, Tenuta La Meridiana, 2016, Italy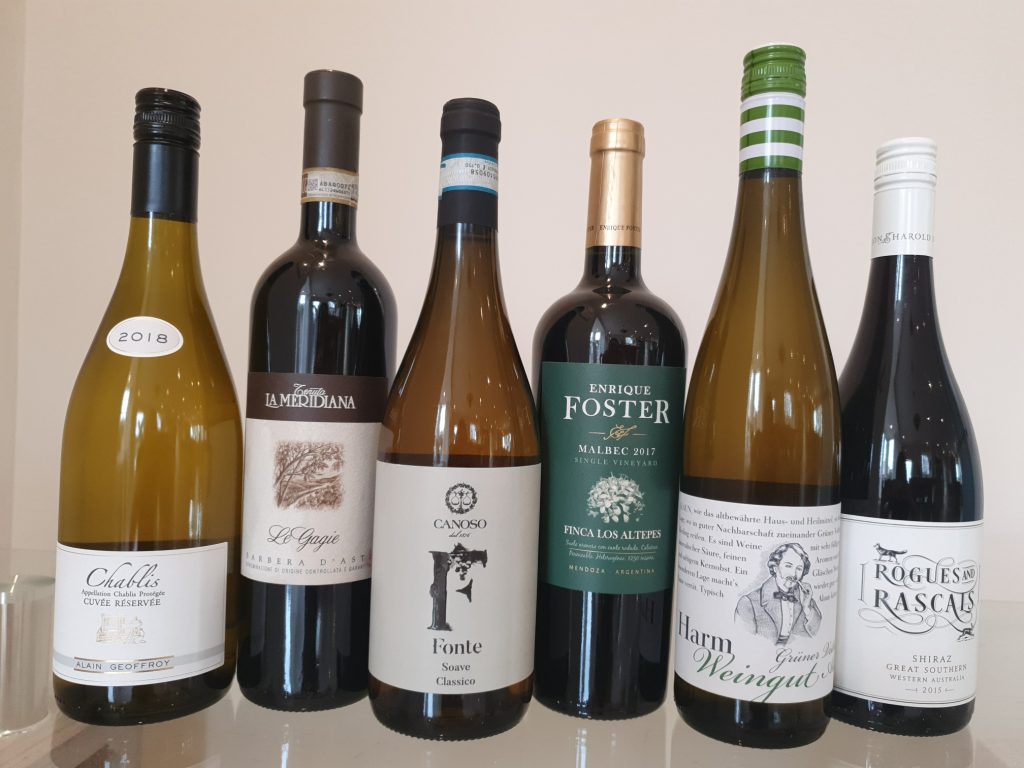 For more information or to place your order, email us: orders@grapepassions.co.uk or call 01376 538888
If you would like to make up your own mixed case with your own favourites just let us know!
We look forward to speaking to you soon!