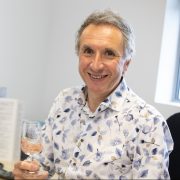 Mark Soudah - Managing Director
As a trained chef and hotel operator, Mark has always been passionate about wine. Having worked for blue chip wine and champagne companies for many years, Mark decided to create Grape Passions in 2005. His ethos has always been that the world of wine is fun and exciting, and he is keen to share that with as many people as possible! Not one for flowery descriptions and fancy tasting sessions, Mark thinks wine should be enjoyable and approachable, and thrives on helping customers select the perfect wines for their business. Mark loves to spend time in his vegetable garden and still enjoys cooking when he has the chance, though now he is cooking for a young family rather than a restaurant full of customers!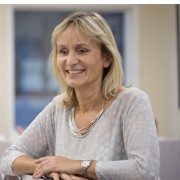 Kay Soudah - Director
Kay manages the office and accounts at Grape Passions with natural efficiency, but like Mark, shares a passion for the wine world. Before setting up the business with Mark, Kay worked as a Sales Manager in the veterinary pharmaceutical industry. Although the world of wine is very different, her professional experience fits perfectly into Grape Passions. Kay's understanding of the importance of personal service, exceptional products and reliable logistics has been invaluable to the success of the business. When Kay isn't in the office or taxiing the children around, she is likely to be walking the family dog, Otto – also a regular visitor at the Grape Passions office!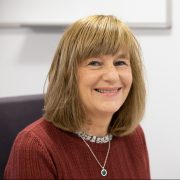 Jane Dearman - Administrator
Jane coordinates all the shipping and logistics of the Grape Passions range, whilst also handling customer enquiries and orders. Jane has extensive experience in a variety of different office environments and is enjoying discovering the secrets of the world of wine! In her spare time, Jane can be found walking her dogs, travelling and enjoying time with her family.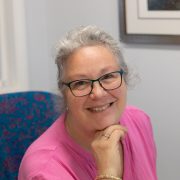 Sharon Eacott - Administrator
Sharon has been a key part of the Grape Passions office team since 2013, processing customer orders and producing point of sale material. As a keen artist, her eye for design is something we rely on. Her naturally cheerful and positive attitude means that customers and colleagues alike find her a pleasure to work with.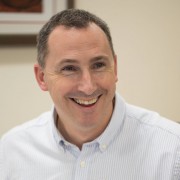 John Linton - Account Manager
With over 10 years experience in the hospitality trade, John joined Grape Passions in 2014. His enthusiasm and knowledge of the industry have made him a popular and trusted Account Manager with our customers. His background in the hospitality sector provides an understanding of our client's needs and requirements. John appreciates exactly how important the right products and the right service can be.
Expanding existing relationships as well as forging new partnerships, John is a key member of our team.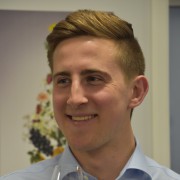 Richard Hyde - Account Manager
After graduating with a degree in Chemistry, Richard soon realised a laboratory life was not for him, and decided to follow his passion for wine. A graduate training programme with Majestic provided an excellent insight into the world of wine; followed by a year of travel and working in some of the great vineyards of the southern hemisphere.
Richard is now enjoying using his knowledge and enthusiasm to help our customers choose the right wines for their establishments and their clientele.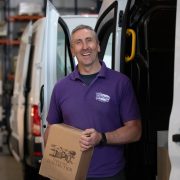 Calum MacLennan - Driver/ Warehouse man
After a long career in Metropolitan police force, Calum joined Grape Passions in 2016. We try and ensure customers have the same delivery driver where ever possible and Calum's friendly and helpful disposition is what comes to mind when our customers think of Grape Passions!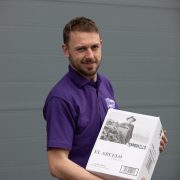 James Daltrey - Driver / Warehouse man
James joined Grape Passions from a career in engineering and has quickly shown he can turn his hand to anything! Ensuring everything with the delivery and picking process runs as smoothly as possible, James is a great asset to the Grape Passions team.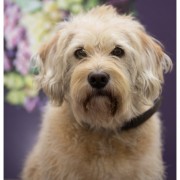 Otto - Office Dog
If you come to see us at our offices in Witham you are likely to be greeted by Otto. Always ready to play or have his tummy tickled, Otto has been a part of the Grape Passions team since puppyhood!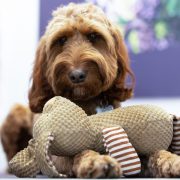 Amber - The Other Office Dog!
The youngest member of the Grape Passions pack, Amber loves coming in to the office to visit everybody and help to empty the waste paper bins!